FORGET THE RULES JUST BE INSPIRED
The unique Estetik Decor collection has been developed with passion and great sensation since 2010. As a specialist in leather work, Estetik Decor possesses the expertise necessary to design distinctive looks and fascinating textures with leather. 
Rich cultural diversity nourishes the philosophy that inspires Estetik to create the spaces of your dreams.
Estetik Decor holds the privilege and skills required to use leather on a wide variety of furniture designs to create a unique look. Each product is individually designed with care to jazz up each space for a completely different spirit. 
Designers and craftsmen are dedicated to making high standard products that have soul.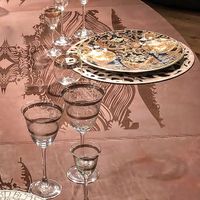 Luxoria - ESD - table setting
KAKUN - bone leather bowl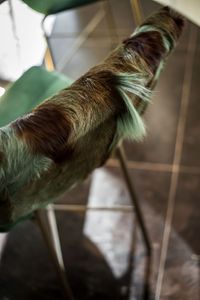 HOOG '03 EYECATCHER chair MILANO detail wild goat